AS YOU ARE
St. Ignatius Loyola Parish, 3235 Arden Way, Sacramento, CA
Guided by Ignatian (Jesuit) spirituality and the Jesuit-run Christus Ministries for young adults, this ministry seeks to create a home where young adult Catholics can build genuine community, grow spiritually, change lives and transform communities. We offer young adult retreats, evenings of prayer and conversation, Ignatian small groups, and a chance to build community across physical & economic borders. Most importantly, we seek to meet young adults exactly where they are.
Meetings
: "Second Sundays" – 5:30pm @ St. Ignatius; see website for other events and opportunities.
Website
:
as-you-are.net
Facebook
:
facebook.com/groups/asyouareyoungadultministry
Contact
: Tony Cortese, Young Adult Minister tcortese@stignatiussac.org
​
BELOVED
Divine Mercy Catholic Church, 2231 Club Center Drive, Sacramento, CA 95835
Mission: To help and foster each other to deepen our relationship with God through fellowship, faith formation, and social outreach. By enriching our spiritual lives, we can have a clear understanding of God's word and teachings as it applies in our lives.

Goal: To encourage and support young adults to explore their faith and develop their spirituality by catering to the needs and issues of each individual through faith sharing, community service, and fellowship
.
Meetings:
The faith sharing meeting/potluck is every 1st and 3rd Thursday of the every month from 7:30-9:00pm.
Facebook
:
https://www.facebook.com/groups/DMBeloved/
Contact
: belovedDMCC@gmail.com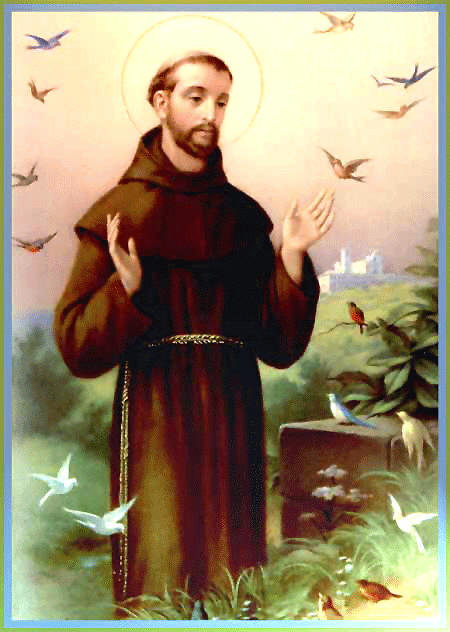 St. Francis Young Adult Ministry
St. Francis of Assisi, 1066 26th Street, Sacramento, CA 95816
A ministry for young adults who are seeking the opportunity to join a community of their peers through which they can delve deeply into sharing and growing their faith and personal journey. Activities include small faith sharing groups as well as monthly social activities determined by the group.
Meetings
: Tuesday evenings from 7:00 to 8:30 pm at the parish center.
Contact
: Patrice Clemons youngadults@stfrancisparish.com
Veritas Young Adults
St. John the Baptist, Folsom, CA
(Meetings in Folsom, Fair Oaks, and Roseville)
Veritas is a network of Catholic Young Adults who are committed to pursuing the truth in love and being agents of the New Evangelization. We are open to anybody, Catholic or not, between the ages of 18 - 39.
Meetings
: For more and a schedule of regional events, visit our website
Website
:
www.CatholicVeritas.com
Facebook
:
Facebook.com/CatholicVeritas
Contact
: John Johnson jjohnson@stjohnsfolsom.org
Jóvenes Guadalupanos
Santuario Nacional de Nuestra Señora de Guadalupe
Estamos comprometidos a vivir según las enseñanzas de nuestra santa Iglesia Católica y, ante todo, en una búsqueda de amor por Dios y Su amadísima Madre. En nuestras reuniones, llevamos a cabo actividades de espiritualidad: meditación, oración, etcétera. También llevamos a cabo actividades sociales con el fin de fomentar la amistad entre los miembros a través de eventos en parques y escuchando temas en restaurantes mediante "Tacos y Teología", principal ministerio del grupo.
Juntas
: Reuniones generales los jueves a las 7:00 pm en el Salón E de la Escuela de la Fe. Tacos y Teología una vez al mes.
Facebook
: Jóvenes Guadalupanos
https://www.facebook.com/groups/299824556725258/
Contacto
: Cecilia Aguilar (916) 643- 3117
The Pier Group
St. Mary's, Sacramento
The Pier Group is a Catholic ministry at Saint Mary Parish in Sacramento for young adults between 18-39 years of age. We strive to incorporate bible verse reflection and prayer with social and community service events. Be a part of the foundation of this group and help build a strong Young Adult community at Saint Mary Parish!
Meetings: We meet every other Tuesday and the next meeting will be on September 29th from 7 pm to 8:30 pm
Facebook
: https://www.facebook.com/Pier-Group-174573572882842/?fref=ts
St. Rose Young Adult Ministry
St. Rose, 5961 Franklin Blvd. Sacramento, CA 95838
St. Rose Young Adult Ministry seeks to serve single young adults, 18-39 years old.
For information about upcoming events and meetings, visit their Facebook page:
https://www.facebook.com/st.roseyoungadultministry
Verbum Dei Young Adult Bible Study
Pink House Corner of 7th & T Street, Sacramento, CA
Run by the Verbum Dei sisters, each meeting focuses on praying with scripture and spiritual discussion. Bible studies are held weekly on Tuesday evenings at 7pm.
For more information, contact Sister Emiliana
emisilva2@gmail.com